Our Firm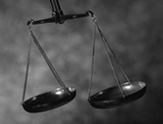 Our Probate Attorneys Work Hard for You

Call Us Today for a Consultation
The law firm of Grimes, Fay & Kopp has been serving clients in Mid-Missouri for more than 50 years. It is our mission to provide clients with prompt, efficient, and friendly legal services. Our years of experience and small-firm atmosphere allow us to give you high-quality representation while still providing the personal attention and dedication that each case needs and deserves.
Our firm was started over 60 years ago with our senior partner, Philip A. Grimes, who passed away in 2009. Philip began his practice by opening his own firm in Centralia, Missouri in 1946. He was elected as the Boone County Prosecuting Attorney in 1948 and expanded his offices into Columbia. The firm was expanded to include Elton W. Fay in 1973 and Andrew C Kopp in 2005.
It remains the goal of our firm to provide competent and personal service to individuals in Mid-Missouri. Trust your case only to the best and ensure the results you want by contacting us today.
Choose Your Service
Our attorneys have the experience to meet your legal needs in many areas. With our vast expertise, we aren't limited in our representation, so you are sure to find an attorney able to see you through your case until the very end. Turn to our attorneys for a number of needs including, but not limited to:
Estate Planning-Trusts & Wills
Estate & Trust Administration
Powers of Attorney
Probate-Guardian & Conservator
Business Organization
Real Estate

Divorce & Adoption Cases
Paternity Suits
Child Custody & Support
Personal Injury
Wrongful Death
Traffic Defense

Call us today to discuss your legal needs with an experienced professional.